Dallas Lloyd
Back To Team
Senior Associate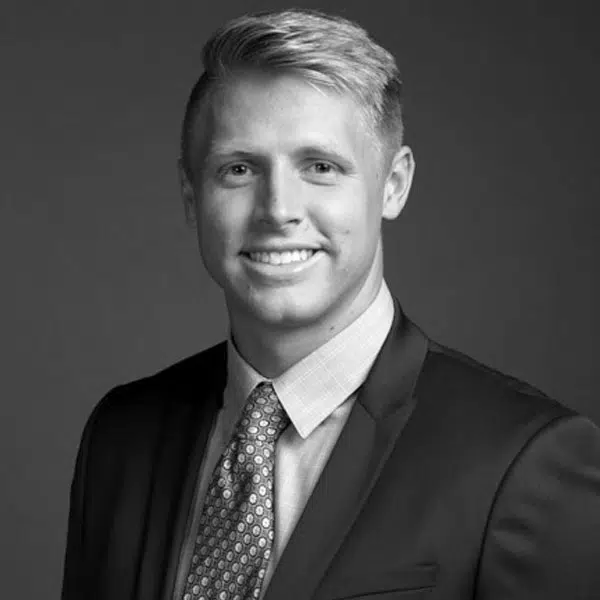 Credentials
MA in Communications from Stanford University
BS in Innovation, Technology, & Organizations from Stanford University
Two-year starter, two-time Rose Bowl Champion, and team captain of the Stanford football team. Spent time with the San Francisco 49ers and Chicago Bears in camp.
Worked for Dr. Condoleezza Rice at the Hoover Institution
Half a decade of experience in the technology/software industry
Connect
Meet Dallas
Mr. Lloyd is a Senior Associate at Areté Capital Partners where he is involved in both sponsor and fiduciary activities. He joined the Areté team in 2021 and has since had the pleasure of helping several clients achieve successful outcomes in challenging situations. Mr. Lloyd has worked closely with CEO's and CFO's and has served as a trusted member of their teams, generally in FP&A or Ops, to help them accomplish critical goals. In his second year at Areté, he completed the Private Equity Program at UPenn Wharton.
Prior to joining the firm, Mr. Lloyd worked in the technology industry for 4 years as the top performing sales executive for each of his previous employers. In his latest role, he oversaw revenue growth for the Eastern half of the Unites States and struck up a partnership with the largest Apartment owner/manager in America, a publicly traded REIT.
While attending Stanford University, he was a two-year starter and team captain on the Stanford Football team, finishing his football career with three Rose Bowl rings. He has a deep love for athletics, especially for the life lessons it teaches and the character that it forges. While on campus, he had the special opportunity to work for Dr. Condoleezza Rice at the Hoover Institute.
Dallas resides in New York City with his wife, Libby Lloyd, who has a career on Broadway. When not working, you're likely to find him playing pickup basketball, playing golf, lifting, hosting a game night, or strolling through Central Park.