Rafael Andres Diaz-Granados
Back To Team
Principal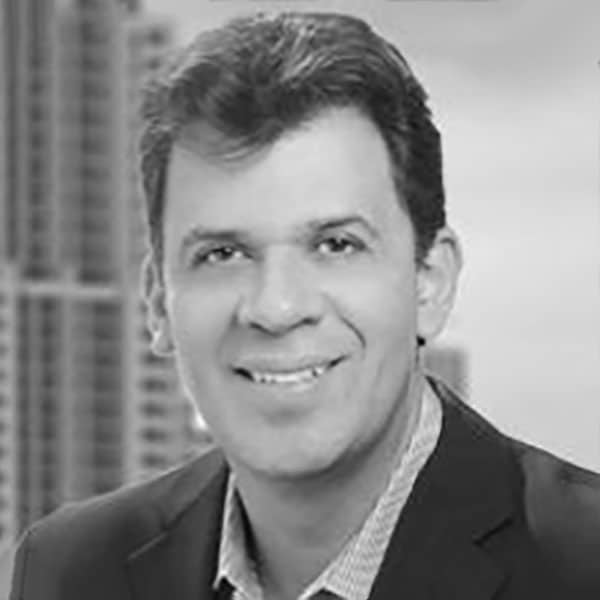 Credentials
30+ years experience
Cetan Investments LLC
ParagonISG
FIFARMA
BBA, Economics, Harvard University
JD, Georgetown University
Connect
Meet Rafael
Mr. Diaz-Granados is a Principal of Areté Capital Partners. He is an accomplished Fortune 10 Senior Executive who has led multi-billion dollar P&L's, and grown, restructured and optimized businesses around the world. He runs Cetan Investments and is currently Chairman and CEO of Paragon ISG, a Palladium-backed oil field and environmental services company with $50 million in revenues and operations in Ohio, Pennsylvania, Texas and West Virginia. Mr. Diaz-Granados believes in paying it forward by serving as a Director of FIFARMA (access to pharmaceutical innovation in Latin America), Angeles Investors (funding Latinx start-ups), The Latino Corporate Directors Education Foundation (increasing Latinx participation in boards), and Massachusetts Growth Capital Corporation (funding small businesses in diverse communities).
From 2019 to 2020, Mr. Diaz-Granados served as an independent director and then President and CEO of Q'Max, an OFS multinational. From 2016 to 2018, he served as one of the first-ever independent Board Members of PREPA, Puerto Rico's electric utility as it went through a $9 Billion bankruptcy and disaster recovery.
During his 15-year tenure as a senior executive, Mr. Diaz-Granados transformed several of General Electric's business operations. As CRO for GE Healthcare, he and his team drove the restructuring of GE's highly-regulated $18 billion Healthcare business, instituting a completely new organization, go-to-market model and operating mechanisms, all while reducing costs by over $1 billion and accelerating product innovation. While there, Mr. Diaz-Granados also served in regional and country leadership roles, including President and CEO, GE Spain and Portugal ($3 billion/year; top-10 global market for GE), and President and CEO, GE Mexico (10,000 employees, 40 operating facilities and $10 billion in Net Earning Assets in real estate, commercial and consumer finance portfolios).